The Rashtriya Indian Military College (RIMC) is a prestigious institution located in Dehradun, India that provides education and training to students with the aim of preparing them for entry into the National Defence Academy (NDA) and the Indian Armed Forces. RIMC conducts an entrance examination known as the RIMC Exam for the admission of students to the 8th standard.
The RIMC Exam is a highly competitive examination that tests the student's knowledge in subjects such as mathematics, science, social studies, and English. It also assesses the student's mental and physical abilities through a series of tests and interviews. The exam is held twice a year, in January and July.
To prepare for the RIMC Exam, students can take advantage of various coaching options available such as Rimc coaching online, Rimc coaching and Online coaching for RIMC. These coaching options provide students with the necessary knowledge, skills, and techniques to excel in the exam. They cover all the important topics and concepts that are tested in the exam and also provide practice questions and sample papers to help students prepare.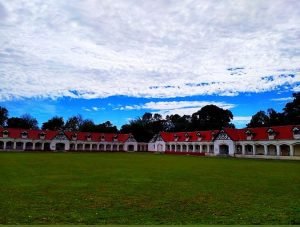 One of the most popular and well-known coaching centers for RIMC Exam is Sukhoi Academy. They have experienced teachers who have a deep understanding of the exam's format and content. They provide students with the necessary knowledge, skills, and techniques to excel in the exam. Sukhoi Academy also offers online coaching for RIMC Exam, which allows students to prepare for the exam from the comfort of their own home and also it is cost-effective option.
It is important to note that passing the RIMC Exam does not guarantee a seat in the RIMC, as the final selection of students for admission is based on the student's performance in the exam, their overall rank, and availability of seats. However, passing the RIMC Exam is a great achievement, and it is a stepping stone to a successful career in the Indian Armed Forces.

In conclusion, the RIMC Exam is a highly competitive examination that provides students with an opportunity to pursue a career in the Indian Armed Forces. To prepare for the RIMC Exam, students can take advantage of various coaching options such as Rimc coaching online, Rimc coaching, Online coaching for RIMC and also from the well-known institute like Sukhoi Academy. It is important to note that passing the RIMC